Honda Battery Repair And Replacement

Honda Battery Repair And Replacement
Battery Services In Elgin, IL
The battery in your vehicle is an important part of the entire system. Without a working battery, your vehicle won't start and you can't drive it at all. At times, batteries may display signs of failure that can actually be repaired with battery services instead of purchasing an entirely new battery. Your battery goes through constant cycles throughout its life of charging and discharging and when they aren't working, you can have a stranded vehicle, which may require a tow truck--this is an expensive item that you want to avoid.
Signs That You Need a New Battery
Conventional auto batteries are filled with a mixture of water and sulfuric acid. When the battery wears, some of the mixtures may evaporate while disturbing the mixture and it can overheat the battery or cause it to boil. When this occurs, you will notice a rotten egg smell in the engine compartment. If your battery is starting to fail, it will crank your engine but slowly and this can lead to it not cranking at all.

You may see the battery light on your dashboard is illuminated. This can be a sign that your battery isn't receiving or sustaining a charge, as it should. You may also notice that your headlights are dim or your power electronics are working slowly or not at all. You should schedule service as soon as possible to avoid having a completely failed battery that needs replacing.
Schedule Service
Battery Inspection and Testing Services
You may have a build-up of corrosion on your battery posts and cable connectors. This can be due to a loose battery cable and it can be cleaned off by a technician and maybe your battery will function properly again. If you have a battery with cells that have caps, a technician will remove the caps, fill each battery cell to the correct level and then check the condition and charge of the battery. He will use a hydrometer to test the electrolyte in each cell and if the level is ok, it may only need to be charged to function correctly. If these items are all okay, you may actually need a new battery replacement.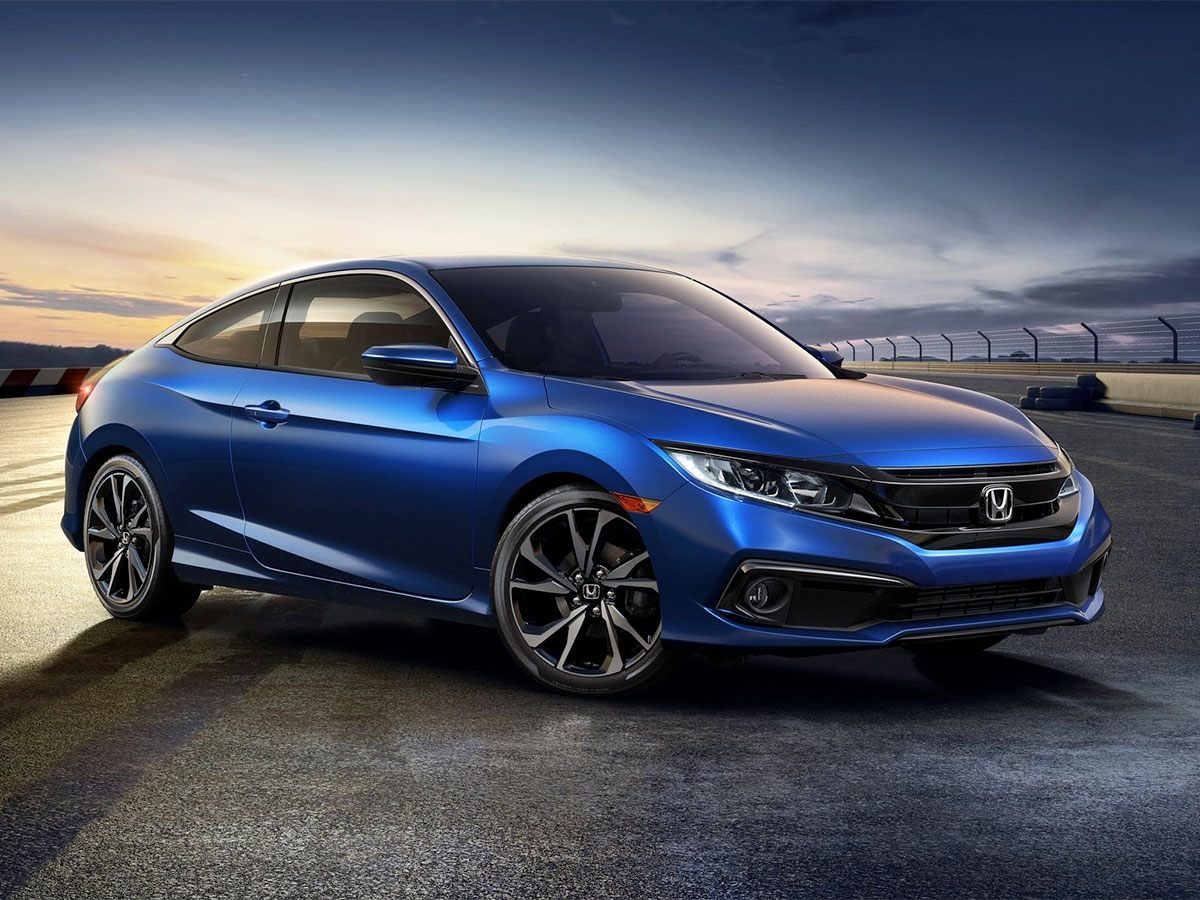 Trust The Professionals for All Your Battery Services
You should only trust a professional dealership, such as McGrath Honda of Elgin with your battery services. Our certified technicians will conduct all the tests necessary before deciding that you need to purchase a new battery. We use only OEM parts and have a large stock of many different batteries in our shops. You can wait in our comfortable waiting room while enjoying some fresh baked cookies, vending machines, and complimentary snacks. Your kids will enjoy a children's play area while we service your battery quickly and efficiently.
McGrath Honda of Elgin Amenities
Free Wi-Fi
Complimentary Multi-Point Inspection
Courtesy Loaners
Courtesy Transportation Shuttle
Children's Play Area
Business Workstations
Complimentary Beverage & Coffee Bar
Complimentary Snacks
Newspapers & Magazines
Massage Chairs
Vending Machines
Certified Technicians
Comfortable Waiting Area
State-of-the-Art Facility
Extended Hours
Saturday Service Hours
Home / Office Pick-up & Delivery
Fresh Baked Cookies
Flat Screen TVs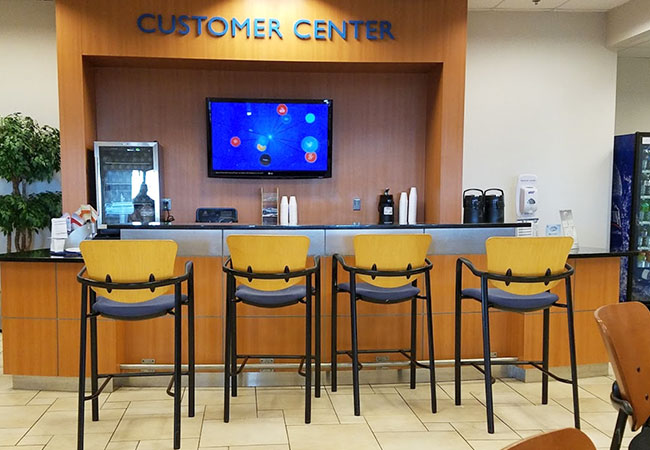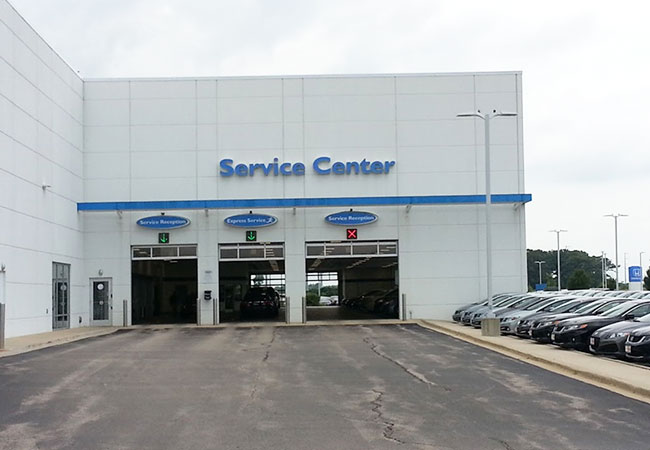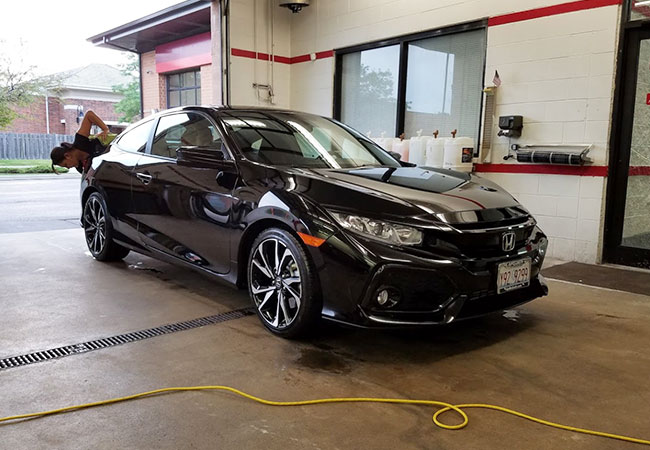 Sales Hours
847.695.8000
| | |
| --- | --- |
| Monday | 9:00 am - 4:00 pm |
| Tuesday | 9:00 am - 6:00 pm |
| Wednesday | 9:00 am - 6:00 pm |
| Thursday | 9:00 am - 6:00 pm |
| Friday | 9:00 am - 6:00 pm |
| Saturday | 9:00 am - 6:00 pm |
| Sunday | Closed |
Service Hours
847.695.8000
| | |
| --- | --- |
| Monday | 7:00 am - 2:00 pm |
| Tuesday | 7:00 am - 4:00 pm |
| Wednesday | 7:00 am - 4:00 pm |
| Thursday | 7:00 am - 4:00 pm |
| Friday | 7:00 am - 4:00 pm |
| Saturday | 7:00 am - 4:00 pm |
| Sunday | Closed |
Parts Hours
847.695.8000
| | |
| --- | --- |
| Monday | 7:00 am - 2:00 pm |
| Tuesday | 7:00 am - 4:00 pm |
| Wednesday | 7:00 am - 4:00 pm |
| Thursday | 7:00 am - 4:00 pm |
| Friday | 7:00 am - 4:00 pm |
| Saturday | 7:00 am - 4:00 pm |
| Sunday | Closed |
McGrath Honda Elgin Managers Hours
| | |
| --- | --- |
| Monday | 9:00 am - 6:00 pm |
| Tuesday | 9:00 am - 6:00 pm |
| Wednesday | 9:00 am - 6:00 pm |
| Thursday | 9:00 am - 6:00 pm |
| Friday | 9:00 am - 6:00 pm |
| Saturday | 9:00 am - 6:00 pm |
| Sunday | Closed |